Anchorage, Alaska Public Insurance Adjusters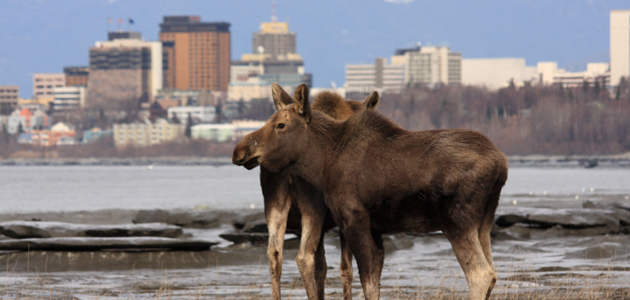 Anchorage Office of Adjusters International
310 K Street, Suite 200
Anchorage, Alaska 99501
800.426.0677
907.276.6372
206.343.5173 (Fax)
Since Adjusters International opened in 1970, businesses, organizations and homeowners have trusted our team of experts with their property damage insurance claims across The Great Land's five regions. Wherever you are in Alaska…from Ketchikan to Anchorage…from Bethel to Prudhoe Bay…our public adjusters' focus will always be on you, the policyholder.
Not only did one of Adjusters International's founders, Robert Lucurell, spend many years helping insureds in Alaska receive the best possible settlement, he also owned a restaurant in Anchorage. Lucurell's knowledge as a public adjuster and experience as an Alaska business owner has been passed down to second generation public adjuster, Drew Lucurell, and the rest of our team members. We understand the challenges that insureds often face in rebuilding damaged property in Alaska's beautiful, yet often challenging environment. We have a long list of satisfied clients that can attest to our expertise including:
Abbott Loop Community Church – Juneau, AK
Alaska General – Anchorage, AK
Calais Arms Apartments – Juneau, AK
City Of Galena – Galena, AK
Cook Inlet Processing – Nikiski, AK
Dynamic Properties – Anchorage, AK
Favco, Inc. – Anchorage, AK
Gastineau Apartments – Juneau, AK
Kodiak Regional (Aquaculture Association) – Kodiak, AK
Park Place Condominiums – Anchorage, AK
Robert "Bob" Heron & Margaret (AK State Congressman) -Bethel, AK
Snow White Cleaners (Snow White Linen Supply) – Anchorage, AK
State Of Alaska
Sunrise Grill & Pancake House – Anchorage, AK
Valley Lumber & Building Supply – Juneau, AK
Wainright High School (North Slope Burough Dist.) – Barrow, AK
William Sheffield (Former Alaska Governor) – Anchorage, AK
If you or your business has experienced a fire, flood, earthquake, windstorm, theft, vandalism, or business interruption loss, with Adjusters International by your side from the beginning of your claim, you can be confident that you will receive what you are entitled under the terms of your insurance policy. Without the inherent conflict of interest that the insurance company's own adjuster presents. We would be happy to put you in touch with our references. Place your trust in Adjusters International, and let our experts guide you to a full financial recovery following an insurable disaster.
Contact Our Alaska Public Adjusters Today