Honolulu, Hawaii Public Insurance Adjusters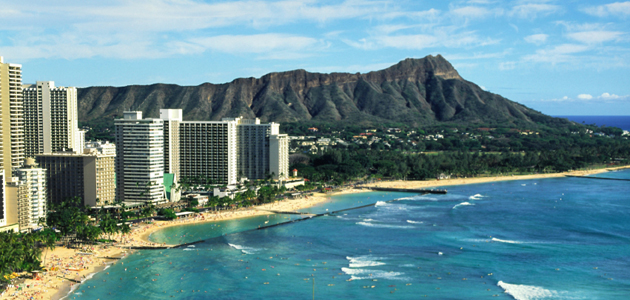 Hawaii Office of Adjusters International
Seven Waterfront Plaza
500 Ala Moana Boulevard Suite 400
Honolulu, Hawaii 96813
800.426.0677
808.245.8176
808.245.8122 (Fax)
Email Honolulu Office
Like a natural disaster, dealing with insurance claims and companies can turn from sunshine to rainstorms in an instant. The kama'aina that Adjusters International has represented know this all too well. Our company eliminates the conflict of interest that exists when one individual—the insurance company's adjuster—represents two sides of a negotiation. Whatever damage your property has sustained, you need a dedicated, public insurance adjuster to advocate on your behalf. Rest assured we will respectfully work to restore damaged buildings on the islands of Hawaii back to their pristine condition.
Since 1970, countless satisfied homeowners, well-known resorts, local restaurants, and other local businesses have trusted Adjusters International to assist them with financial recovery. From our Waterfront Plaza office in the heart of Honolulu, we are at the island's epicenter—able to help businesses and homeowners from Kauai to Kailua Kona, from Oahu and beyond:
Aqua Hotels & Resorts – Honolulu
Aston Hotels & Resorts – Honolulu
Bob's Big Boy Hospitality Hawaii Corporation – Honolulu
Buzz's Steak & Lobster Pieces of Eight – Honolulu
Classic Resorts – Lahaina
Coral Terrace Apartments – Honolulu
County of Maui – Maui
Food Equipment & Parts Service Co. – Honolulu
Four Seasons Resort – Wailea
Hawaiian Waste Systems – Kapolei
Hawaii-Sato & Associates – Honolulu
Herb Chock & Associates – Honolulu
Honolulu Rapid Transit – Honolulu
Interstate Building – Honolulu
Islands of Mauna Lani – Kamuela
Kobayashi, Sugita, Goda – Honolulu
Levin & Hu – Kahului
Mauna Kea Resort – Kohala Coast
Pukalani Country Club – Pukalani
The Consulate, AOAO – Honolulu
We have guided thousands of businesses, organizations, and homeowners through every type of disaster, from fire and water damage, to hurricane, earthquake, and tsunami. We would be happy to put you in touch with our references. Put your trust in the expert public adjusters at Adjusters International who will guide you to a full financial recovery from your property damage claim.
Contact Our Honolulu, Hawaii Public Adjusters Today