Boise, Idaho Public Insurance Adjusters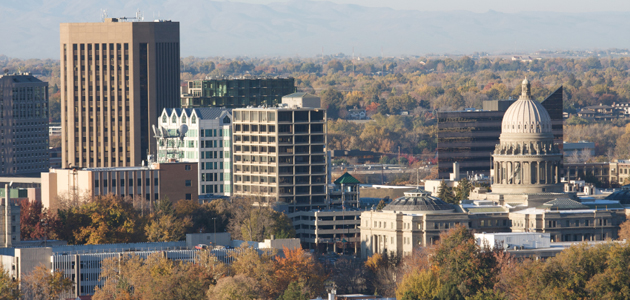 Idaho Office of
Adjusters International
950 West Bannock Street
Suite 1100
Boise, Idaho 83702
800.426.0677
208.322.6388
208.322.6505 (Fax)
Countless businesses, organizations, and homeowners have trusted Adjusters International with their property damage insurance claims. Wherever you are in the Gem Sate…whether Sun Valley or Pocatello…Lewiston or McCall…our focus will always be on you, the policyholder. Having us by your side from the beginning assures that you will have everything you are entitled to under the terms of your insurance policy, without the inherent conflict of interest that the insurance company's own adjuster presents.
With our years of experience, and a downtown Boise location, we know the lay of the land, and the true cost to rebuild here. We have a long list of satisfied clients to prove it, including:
Aspen Village Condominium Owners Association – McCall
Boise Cold Storage Company – Boise
Bonnerport Mall – Bonnerport
City of Pocatello – Pocatello
Comstock & Bush – Boise
David Blackmer, MD – Boise
Dekruyf, Dumex & Legacy Dairies – Jerome
Full Gospel Miracle Revival Center – Payette
Jonathan's Restaurant – Lewiston
Levan Boise Real Estate – Boise
Magic Valley Livestock Feed – Filer
Meuleman & Mollerup – Boise
Michael & Wendy Bone – Rexburg
Mud Lake Oil – Terreton
Pacifc West Construction – McCall
Performance RC Hobbies – Coeur d'Alene
The Idaho Club – Sandpoint
Westy's Garden Lanes – Boise
Zamzow's Feed & Garden Stores – Boise
Since 1970, we have worked as advocates for numerous homeowners, business owners, organizations, counties, cities and states in filing property damage insurance claims. Our team includes more senior and certified public adjusting professionals than any other organization, offering unparalleled expertise for handling your insurance claim. Please contact us for more information, and let us help you on the road to financial recovery.
Contact Our Idaho Public Adjusters Today