Seattle, Washington Public Insurance Adjusters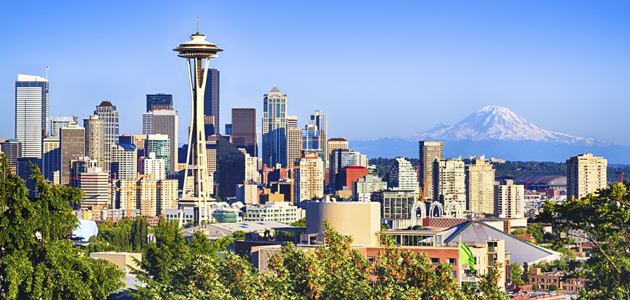 Seattle Office of
Adjusters International
4300 36th Avenue West
Seattle, Washington 98199
800.426.0677
206.682.0595
206.343.5173 (Fax)
Since our business opened in 1970—even before the eruption of Mount St. Helens—Adjusters International has held our regional headquarters in the heart of Seattle, Washington. Our Seattle-native staff knows that the rainy months and cloudy days keep the Evergreen State green, and when a major disaster hits your home or business, you can trust us to know the ins and outs of your property insurance claim specific to Washington. From Everett to Vancouver…from Ellensburg to Spokane…through fire, flood, earthquake, windstorm, theft, vandalism, or business interruption—we know Washington property insurance claims.
Whatever damage your property has sustained, our public adjusting services can meet your needs for someone working on your behalf: a dedicated public insurance adjuster. Our service is unparalleled. Our reach is widespread. Our former clients, to name a handful, speak to the work our public adjusters have done throughout the State of Washington:
ACE Novelty Company – Seattle
Anderson Hay & Grain Co. – Ellensburg
Benaroya Capital Company – Seattle
Brewster Heights Packing – Spokane
Colpitts Development Company – Renton
Courtright Enterprises – Moses Lake
Davis Furniture – Wenatchee
Emory's on Silver Lake – Everett
Fontanelle HOA – Wenatchee
Goodman Real Estate – Seattle
Lane Powell PC (previously Lane Powell Spears Lubersky) – Seattle
Masins Furniture – Seattle
Megalodon Property Management – Yakima
Morris Piha Management – Bellevue
National Food Corporation – Arlington
Saint Mary's Coptic Orthodox Church – Lynnwood
Skotdal Real Estate – Everett
Sonderen Packaging – Spokane
Starbucks Center, Nitze Stagen – Seattle
Volunteers of America – Spokane
The public adjusters at Adjusters International have helped thousands of homeowners, businesses and organizations throughout Western Washington and Eastern Washington successfully recover from all types of disasters. We encourage you to get in touch with our references. Please contact us for more information, and let us help you on the road to financial recovery.
Contact Our Seattle, Washington Public Adjusters Today