Water and Flood Damage Recovery – Residential Insurance Claims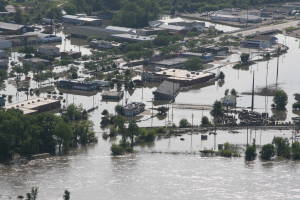 Other than fire, flooding is the most common and widespread disaster. After the water recedes, the adjusting of flood insurance claims can be a very difficult and trying process. The key to a successful recovery of your damages is a full understanding of your residential flood insurance coverage. Flood damage is not covered by most property insurance policies, but rather through separate endorsements or policies available through the National Flood Insurance Program, making the flood insurance claims process more complex than a standard property damage claim.
For decades, our team has been guiding clients through the complicated process of preparing property insurance claims, and we have unparalleled experience in settling flood losses. With over 40 offices throughout North America and a staff of more than 300 personnel, including licensed adjusters, building estimators, inventory specialists, and accountants, we have the resources and experience to help you get everything you are owed from your flood insurance claim.
Please contact us to learn how we can assist you to a fuller, faster financial recovery, and get your property insurance claim settled the right way.
Visit our podcast section to view all episodes of Property Insurance Roundtable.
---
Flood Damage Resources
Adjusters International can Help!
Contact us at 800.382.2468 or visit our Contact Us page.