Tornado, Hurricane and Wind Damage – Residential Insurance Claims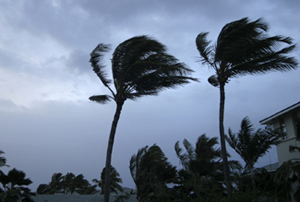 Adjusters International assists with documenting, preparing, and settling residential Wind Damage Claims after your home has suffered windstorm, hurricane, or tornado damage.
Windstorms, hurricanes and tornadoes can create massive destruction. When wind damage occurs, it can open the door to complicated ambiguities with insurance coverage during the adjustment process. In the aftermath of a disaster, many priorities come to mind:
Protecting your property.
Getting your home back to normal.
Securing adequate financial recovery.
How do I get what I'm entitled to from my Wind Damage Insurance Claim?
Many homeowners do not collect all the money they are entitled to simply because they don't know the ins-and-outs of the insurance claim process. Wind damage insurance claims can be a hassle whether the damage to your property is large or small. Important things to remember about windstorm losses:
Differences between wind and flood coverage can make recovery complex.
Widespread disasters spread claim representatives thin, making resolution difficult.
Consider hiring a public adjuster to make a full recovery.
A public adjuster will work exclusively for you, the policyholder, and not the insurance company in filing and settling a residential wind damage insurance claim. Whether or not you choose to enlist the help of a public adjuster, it is your responsibility as the policyholder to document and prove your wind damage claim to your insurance company. If your property has suffered windstorm, hurricane, or tornado damage, contact Adjusters International for assistance with your insurance claim.
Visit our podcast section to view all episodes of Property Insurance Roundtable.
---
Adjusters International can Help!
Contact us at 888.382.2468 or visit our Contact Us page.