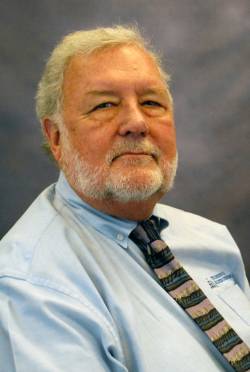 Bruce Tibert
Professional Public Insurance Adjuster
Portland
One World Trade Center
121 SW Salmon St., 11th Floor
Portland, OR 97204
Personal Profile
Bruce Tibert is a Professional Public Insurance Adjuster with Adjusters International, and brings a wealth of experience to the public adjusting and insurance fields. Bruce was a claims manager for ten years and owned his own independent adjusting company for 28 years. As such, he has the knowledge and background to stand on as a strong claims negotiator between insurance companies and his clients.
While in college, Bruce majored in architecture and designed and built custom multimillion-dollar homes. This gives him a unique perspective when viewing a loss. He is able to identify damage and determine what is necessary to rebuild.
Bruce is licensed in five states and has represented many clients. He has represented victims of catastrophic losses, including the victims of the Angora fire near Tahoe, CA; the Boles Fire in Weed, CA; as well as high profile clients such as A-1 Performance (Vancouver, WA); Dos Palos High School (Dos Palos, CA), Harris Farms / Harris Fresh (Coalinga, CA), Izzy's Pizza (Newport, OR), Jarvis Nichols Building (Mendocino, CA), Prime Time Sports Bar & Restaurant (Forest Grove, OR), United Methodist Church Of Sheridan (Sheridan, OR) and Windsor Fashions (Roseville, CA & Locations Nationwide).
For ten years while owning his own company, Bruce provided expert witness testimonies. Bruce has spoken at a number of industry conferences and has published articles in Adjusters Magazine on topics of construction defect and insurance losses.
Personal Commitment
Bruce is tenacious and refuses to give up when it comes to his clients. This trait and his background in the industry helps him make sure they receive every penny they are entitled.
Member
National Association of Public Insurance Adjusters (NAPIA) 
Public Adjusting Licenses
California State Public Adjuster License #2F05605
Idaho State Public Adjuster License #488385
Nevada State Public Adjuster License #507333
Oregon State Public Adjuster License #8712646
Washington State Public Adjuster License #727857