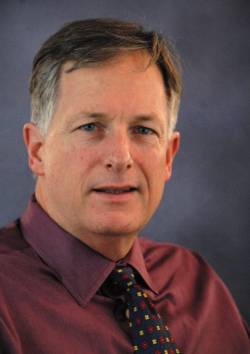 Christopher Lewis Glenister, CPA
Forensic Accountant
Seattle
4300 - 36th Avenue W
Seattle, WA 98199
California State University, Santa Barbara, B.A. Business Economics
Personal Profile
Christopher "Chris" Glenister brings 21 years' experience as a Forensic Accountant to Adjusters International. This, along with over five years prior experience in accounting and consulting, have created a skill set that excels in claims preparation. His specialty includes business income loss, inventory roll forward calculations, extra expenses, expert witness representation, and loss consultant representation.
Chris is licensed in six states and has served many clients, including: Aspen Village Condominium Owners Association (McCall, ID); Best Western (Seaside, OR); Canyon Cove Apartments (Ogden, UT); Courtright Enterprises (Moses Lake, WA); Easton Pacific (Santa Ana, CA); ECS Refining (Santa Clara, CA); Emory's On Silver Lake (Everett, WA); EuroFresh Farms (Willcox, AZ); Federal Realty Investment Trust/Santana Row (San Jose, CA); Frenze Bridal (Midvale, UT); Harbor Branch Oceanographic Institute (Fort Pierce, FL); Harrington Square Apartments (Renton, WA); The Idaho Club (Sandpoint, ID); Interior Solutions (Spokane, WA); MBA Polymers (Richmond, CA); Mud Lake Oil (Terreton, ID); National Power Company / Big Valley Power (Bieber, Redding & Oakland, CA); Orca Bay Seafoods (Renton, WA); Reno Tahoe International Airport (Reno, NV); Rocky Mountain RV World (Albuquerque, NM); Silver Vase (Homestead, FL); Velotech, Inc. (Portland, OR & Palo Alto, CA); Village Farms (Martha, TX) and Volunteers of America (Spokane, WA).
Chris has testified as an expert witness in state court. In addition, he has served as an expert witness multiple times regarding insurance matters concerning business income and extra expenses. He is a member of the National Association of Public Insurance Adjusters, American Institute of Certified Public Accountants, and California Society of Certified Public Accountants.
Personal Commitment
Chris works respectfully with the insurance industry personnel and loss consultants, which ultimately gets great results that benefit his clients. One of his biggest assets is his ability to strategize a loss situation for clients so that they make the best decisions for their business during the claims process. He is analytical in applying insurance coverage to a client's particular situation and has had outstanding success in convincing insurance companies to adopt methodologies that benefit both them and the insured, producing a win-win situation.
Public Adjusting Licenses
Arizona State Public Adjuster License #45261
California State Public Adjuster License #2B19505
Idaho State Public Adjuster License #296078
Nevada State Public Adjuster License #47610
New Mexico State Public Adjuster License #264004
Oklahoma State Public Adjuster License #100160237
Oregon State Public Adjuster License #205859
Utah State Public Adjuster License #2601171
Washington State Public Adjuster License #730142
Wyoming State Public Adjuster License #203033