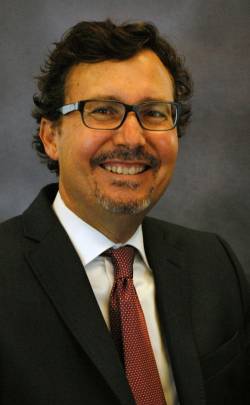 Clay Gibson
Professional Public Insurance Adjuster

3575 North 100 East
Suite 125
Provo, UT 84604
University of Phoenix, M.B.A. Business
Arizona State University, B.A. Social Studies
Personal Profile
Nearly all of Clay Gibson's professional career has been in the insurance and disaster recovery industries. Now, with Adjusters International, he uses this knowledge and experience to represent clients who have lost their homes or businesses in disasters. One of Clay's roles is to ensure that all clients are satisfied with the services provided. With over 25 years' experience in the field, Clay is fluent in insurance-speak and understands the nuances in claims processes that can mean the difference between ruin and recovery for a disaster victim.
Clay is licensed in 11 states, and has represented victims across the western United States. Some of these include victims of The San Bruno PG&E Pipeline Explosion, The Big Sur Wildfire and The Boles Fire in Weed, CA.
Personal Commitment
Clay's clients are people who have lost their homes or businesses in a disaster. They have no place to live, no clothes or keepsakes, and they are forced to deal with rebuilding what they lost on top of managing the regular demands of daily life. For many, this is too much to handle alone. Additionally, many tend to underestimate the emotional devastation that comes with losing not just clothes and furniture, but personal items such as cherished photos, a signed baseball or stamp collections. Clay offers his clients' perseverance, confidence, expertise, and most importantly, the peace of mind that there is someone in their corner supporting them. He is passionate about his job and, after working for the insurance industry for nearly 20 years, decided he would rather work on behalf of victims rather than organizations. It gives Clay great satisfaction to be able to hand deliver the final settlement check to his client, taking it to the front door of their newly rebuilt home or business.
Member
National Association of Public Insurance Adjusters (NAPIA)
Public Adjusting Licenses
Arizona State Public Adjuster License #934870
California State Public Adjuster License #2B98629
Hawaii State Public Adjuster License #372626
Idaho State Public Adjuster License #304073
Montana State Public Adjuster License #710164
Nevada State Public Adjuster License #629879
New Mexico State Public Adjuster License #228805
Oregon State Public Adjuster License #578342
Utah State Public Adjuster License #305989
Washington State Public Adjuster License #737982
Wyoming State Public Adjuster License #184788