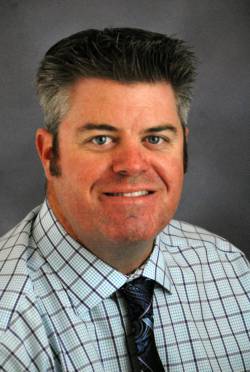 Dow Brooks
Professional Public Insurance Adjuster
Anchorage
310 K Street, Suite 200
Anchorage, AK 99501
Personal Profile
Dow Brooks joined Adjusters International in 2008 as a Professional Public Insurance Adjuster. He represents and advocates for business owners and homeowners following large, devastating losses. Dow has extensive experience settling residential and commercial property claims, and helps clients recover following disasters such as fires, floods, earthquakes, hailstorms, vandalism and tsunamis.
In addition to his public adjusting experience, Dow has a long history in the insurance industry. Along with 12 years working with insurance companies, Dow's family has a professional history in the insurance business stretching back generations. This gives him the unique experience of growing up learning the minute details of policies and claims negotiation strategies, a knowledge which he now puts to use for his clients' benefits.
Dow has represented many clients facing both residential and commercial losses. One of his well-known clients, a PhD, Dick Emerine, lost his home due to a fire. Through Dow's efforts, and the efforts of Adjusters International, he received more than triple what he would have received initially from the insurance company's offer. Mr. Emerine has authored the book "Gone In 20 Minutes" regarding his experience.
Personal Commitment
In addition to top quality knowledge and resources, Dow provides his clients with a passion and dedication to fight on their behalf. Given his family history in working for insurance carriers, he witnessed firsthand the subtle tactics and intricate language used to confuse policyholders. This never aligned with his personal values, and he decided to take his career in a different direction: advocating on behalf of families, businesses and communities as a public insurance adjuster. Now he is able to support victims of disasters by getting them the amount they are entitled, and by being there emotionally to guide them through the process. Seeing a victim who faced a disaster get the positive outcome they deserve gives Dow the drive to do what he does, and helping people rebuild their lives brings him great satisfaction.
Member
National Association of Public Insurance Adjusters (NAPIA)
Public Adjusting Licenses
Arizona State Public Adjuster License #933015
California State Public Adjuster License #2B88443
Hawaii State Public Adjuster License #368014
Idaho State Public Adjuster License #312937
Nebraska State Public Adjuster License #2644985
Nevada State Public Adjuster License #634871
New Mexico State Public Adjuster License #230605
North Dakota State Public Adjuster License #2644985
Oklahoma State Public Adjuster License #100160294
Texas State Public Adjuster License #1558669
Utah State Public Adjuster License #307309
Washington State Public Adjuster License #738367