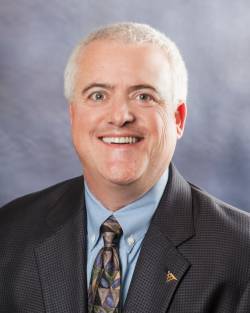 Drew D. Lucurell Esq., SPPA
President
Seattle
4300-36th Avenue W
Seattle, WA 98199
University of Puget Sound School of Law J.D.
Northwestern University, B.A. Economics
Personal Profile
As a Senior Professional Public Adjuster, Drew Lucurell contributes over 26 years of public adjusting experience to Adjusters International, specializing in commercial losses and business interruption claims. He is licensed to practice public adjusting in eleven states across the country. In addition, Drew has been licensed to practice law in Washington since 1987, and in Oregon since 1989. Such a background enables him to sift through the meticulous language of insurance claims, ensuring clients receive everything they are entitled to. Drew has also served as an expert witness and an appraiser.
Drew has represented numerous clients throughout the United States, including Ace Novelty Company (Seattle, WA); Anderson Hay & Grain (Ellensburg, WA); Benaroya Capital Company (Seattle, WA); Brewster Heights Packing (Brewster, WA); Cascade Metallurgical (Portland, OR & Seattle, WA); City of Pocatello (Pocatello, ID); Cook Inlet Processing (Nikiski, AK); Davis Furniture (Wenatchee, WA); Goodman Real Estate (Seattle, WA); Gresham Toyota (Gresham, OR); Harkness Rug & Furniture (Tacoma, WA); Hump's Restaurant (Clatskanie, OR); Lancaster Company (Yakima, WA); Marine Industries Northwest (Tacoma, WA); Masins Furniture (Seattle, WA); Morris Piha Management (Bellevue, WA); NANA Regional Corp. (Kotzebue, AK); National Food Corporation (Arlington, WA); North Eastern Oregon Medical Science Center (Baker City, OR); Odom Corporation (Alaska, Washington, Oregon & Idaho); Pukalani Country Club (Pukalani, HI); Rainier Cold Storage & Ice (Seattle, WA); Samsung America, Inc. (Bellevue, WA); Sheffield Hotels (Anchorage, AK); Sonderen Packaging (Spokane, WA); Springfield Lanes (Springfield & Bend, OR); Swinomish Fish Company (La Conner, WA) and Nitze-Stagen's  Starbucks World Headquarters Building (Seattle, WA).
Drew is networked with many organizations to help provide his clients with the best possible service. These include the National Association of Public Insurance Adjusters (past President), Washington State Bar Association, Oregon State Bar Association, American Bar Association – TIPS Property Section, and Washington State Trial Lawyers Association. He has also served as an expert witness in Superior Courts of Washington, Oregon, Idaho, and California. Drew is also the author of the Adjusting Today article titled, "Subrogation: Put Your Knowledge to Work for the Client."
Personal Commitment
As the son of one of the founders of Adjusters International, Drew knew his calling was to become a public adjuster and to help those who have suffered a loss to the best of his abilities. He began to learn the business at a young age and his unique understanding gives him an edge that helps him pursue his client's best interests with enthusiasm.  He has been described by clients as a pit bull. He is fierce with insurance companies, ensuring that they provide his clients everything they are entitled to, while being a loyal, compassionate, and dedicated companion to his clients during their time of need.
Member
National Association of Public Insurance Adjusters (NAPIA) – Past President
Rocky Mountain Association of Public Insurance Adjusters (RMAPIA)
Washington State Association for Justice (WSAJ)
Oregon State Bar Association
Washington State Bar Association
American Bar Association
Public Adjusting Licenses
Arizona State Public Adjuster License #760199
British Columbia Public Adjuster License #116324C74784R1
California State Public Adjuster License #2E11344
Hawaii State Public Adjuster License #119369
Idaho State Public Adjuster License #291696
Kansas State Public Adjuster License #579443
Montana State Public Adjuster License #706004
Oregon State Public Adjuster License #114939
Utah State Public Adjuster License #84691
Washington State Public Adjuster License #66981
Wyoming State Public Adjuster License #150402