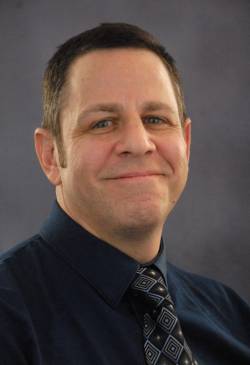 Eric Metz
Professional Public Insurance Adjuster
Boise
950 West Bannock Street
Suite 1100
Boise, ID 83702
San Jose State University, B.S. Clinical Psychology & B.A. Cultural Anthropology
Personal Profile
Eric Metz's career as a Professional Public Insurance Adjuster with Adjusters International began in 2008 following ten years of previous experience as an insurance adjuster. His goal and responsibility is to maximize clients' benefits, reviewing and ensuring they get 100% of the amount owed to them. He ensures victims of disasters are offered proper compensation in a timely manner.
Eric is highly dedicated to ensuring his clients receive all they are entitled to. This was the case when State Farm Insurance offered a $400,000 settlement for a client's loss. After reviewing the policies, Eric quickly learned that the company was not forthright in its assessment of the coverage. He adamantly stayed the course and challenged every one of their policy positions, thereby optimizing the client's settlement at $1,100,000.
Personal Commitment
At Eric's core is the desire and need to do what's right. It becomes personal when insurance companies push back on those already facing a harsh road ahead. With strong personal perseverance and initiative that has developed over the years, he is not afraid to dig in his heels and fight for everything that his clients deserve. His previous 12 years' experience working with Allstate and Farmers gives him the unique advantage of knowing the business inside and out on the insurance company's end. With this knowledge he can level the playing field, and make sure clients are taken care of the way they deserve.
Member
National Association of Public Insurance Adjusters (NAPIA)
Public Adjusting Licenses
Arizona Public Adjuster License #1018390
California Public Adjuster License #2G17019
Idaho Public Adjuster License #382658
Nevada Public Adjuster License #628025
Utah Public Adjuster License #403868
Washington Public Adjuster License #826916