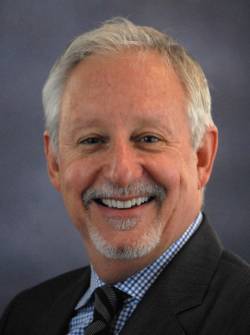 Gordon Scott III, SPPA
Principal
Seattle
4300-36th Avenue W
Seattle, WA 98199
Personal Profile
Gordon Scott joined Adjusters International in 1974. Coming to the company directly from college, he gained the skill, experience, and knowledge that he now uses as a Principal in our firm. Today, as an SPPA (Senior Professional Public Adjuster), his passion lies in business development and a strong, unwavering advocacy for those affected by disasters.
Since joining Adjusters International, Gordon has represented victims of nearly every major wildfire and earthquake on the West Coast. While his primary focus on a day-to-day basis is the West Coast, his expertise is sought after worldwide; he is licensed in 20 states; and has helped victims of disasters from the far reaches of Alaska, the Caribbean, Guam, Thailand and Samoa.
Some well-known clients that you may recognize include: Abbott Loop Community Church (Anchorage, AK); The Amerland Group (Vallejo, CA); Continental Airlines (Locations Worldwide); Delft Square (Lynden, WA); Gleason Corporation (Locations Nationwide); Governor House Hotel (Olympia, WA); Harrington Square (Renton, WA); The Harris Ranch (Coalinga, CA); IOTA Engineering Co. (Tucson, AZ); Islands of Mauna Lani (Kamuela, HI); The Macerich Company (Santa Monica, CA); Mauna Kea Resorts (Kohala Coast, HI); Park Place Condominiums (Anchorage, AK); Pukalani Country Club (Pukalani, HI); Reno-Tahoe International Airport (Reno, NV) and USA Multifamily Housing (Locations Nationwide).
Gordon has also served as an expert witness and as a public speaker for numerous companies.
Personal Commitment
Gordon's experience with the company – adjusting, managing of sales, and marketing efforts – makes him a strong, valuable member of the team.
Member
Board of Directors, Adjusters International
Awarded Senior Professional Public Adjuster designation at the certification's inception in 1985
National Association of Public Insurance Adjusters (NAPIA) – Member of 36 years and past Board Member
Public Adjusting Licenses
Arizona State Public Adjuster License #37481
California State Public Adjuster License #2702718
Colorado State Public Adjuster License #192882
Florida State Public Adjuster License #A236397
Hawaii State Public Adjuster License #306983
Idaho State Public Adjuster License #296094
Iowa State Public Adjuster License #0000528546
Kansas State Public Adjuster License #528546
Nebraska State Public Adjuster License #0528546
Nevada State Public Adjuster License #797710
New Jersey State Public Adjuster License #1513269
New Mexico State Public Adjuster License #78484
North Dakota State Public Adjuster License #528546
Oklahoma State Public Adjuster License #51945
Oregon State Public Adjuster License #528546
Tennessee State Public Adjuster License #2133848
Texas State Public Adjuster License #1533967
Utah State Public Adjuster License #76552
Washington State Public Adjuster License #179530
Wyoming State Public Adjuster License #150401