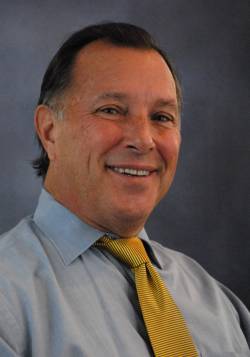 James "Jim" Warren
Principal
Portland
One World Trade Center
121 SW Salmon St., 11th Floor
Portland, OR 97204
Personal Profile
Jim Warren is both a Principal and Senior Estimator with Adjusters International and has been in the public insurance adjusting field since 1997. His prior experience in the insurance industry as well as in the construction and interior finishing businesses provide him with insight and knowledge to assess building claims in detail. Along with representing claims, Jim's responsibilities also include developing scopes and estimates company-wide.
Jim has prepared estimates for use in, and negotiation of, a wide range of losses and is confident in quantifying any building loss. Some of the losses he has represented include
Aspen Village Condominium Owners Association (McCall, ID); DiMare, Inc. (Indio & Newman, CA & Nationwide); Empire Rubber & Supply (Portland, OR); Escondido Humane Society (Escondido, CA); Euro Fresh Farms (Willcox, AZ); Interstate Building (Honolulu, HI); IOTA Engineering Company (Tucson, AZ); Kennedy & Associates (Seattle, WA & Reno, NV); Nitze-Stagen: Starbucks World Headquarters Building (Seattle, WA); Saint Mary Coptic Church (Lynnwood, WA) and Silver Vase (Homestead, FL).
Personal Commitment
With over 40 years' experience, Jim has developed the skills necessary to represent victims facing devastating losses. He is very detail oriented and methodical in his work. These combined ensure that his clients receive all that they are entitled in a timely fashion.
Member
California State Contractors
Rocky Mountain Association of Public Insurance Adjusters (RMAPIA)
Insurance Educational Association (IEA)
Insurance Institute of America (IIA)
Public Adjusting Licenses
California State Public Adjuster License #2B73893
Colorado State Public Adjuster License #145088
Florida State Public Adjuster License #D018800
Idaho State Public Adjuster License #299378
Iowa State Public Adjuster License #2636906
Montana State Public Adjuster License #963049
New Mexico State Public Adjuster License #132969
New Jersey State Public Adjuster License #1514331
Nevada State Public Adjuster License #51431
Oklahoma State Public Adjuster License #191719
Oregon State Public Adjuster License #2636906
Texas State Public Adjuster License #1532328
Washington State Public Adjuster License #252595
Utah State Public Adjuster License #230497