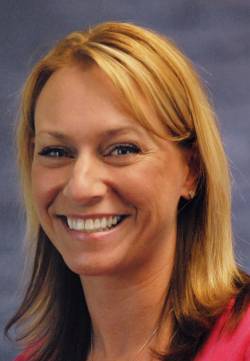 Jody DuVall
Inventory Specialist
Portland
121 SW Salmon St., 11th Floor
Portland, OR 97204
Personal Profile
As an Inventory Specialist, Jody DuVall assists clients in the claim process specializing in personal property, helping with the evaluation of contents to create an inventory of all damaged and destroyed property. In addition, she is responsible for the pricing, ageing and conditioning, as well as the depreciation of every item on her clients' inventory – often with as many as 3,000 to 5,000 items. Jody is proficient in both residential and business personal property claims. Prior to joining the team in 2011, she worked as a project manager in the restoration field, providing her with valuable experience and knowledge to help victims of disasters.
Jody has helped many clients through the recovery aftermath of catastrophic events, including victims of the Boles Wildfire and San Bruno PG&E pipeline explosion. One particular client she assisted in the San Bruno explosion lost family as well as personal property. Understanding that this was an extremely difficult time, Jody remained patient, compassionate, and empathetic as she and her client worked together to remember all of her family's lost property.
"As far as I know, Adjusters International is the only public insurance adjusting company in the West with an in-house inventory team. As a senior member of that team, I know firsthand, based on the results we achieve every day, what an added value we bring to our clients' lives and businesses." says Jody.
Personal Commitment
Jody has what she refers to as the "human touch." With empathy, compassion and patience, she is able to help her clients through an emotional process so that they may recover.
Member
National Association of Public Insurance Adjusters (NAPIA)