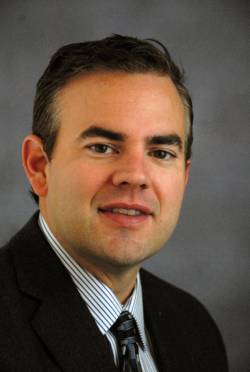 Josh Scott
Professional Public Insurance Adjuster
Provo
3575 North 100 East
Suite 125
Provo, UT 84604
Indiana University, B.A. Communications – Minor in Business
Personal Profile
Josh Scott joined Adjusters International in 2007. As a Professional Public Insurance Adjuster, he represents policyholders who have faced a catastrophic loss, in order to maximize their recovery. Prior to this, Josh worked as a Catastrophic Loss Adjuster for Travelers Insurance and also as a Construction Estimator for a notable restoration company. This experience provides him with both insider knowledge of insurance companies when handling major claims as well as a developed perspective when determining what it is his clients need to rebuild. His responsibilities include creating strategies to route claims towards optimized recoveries and ensuring insurance companies follow through with what the policy offers their clients.
Josh is licensed in 10 states. A recent success story of his is Dick Emerine, PhD, who lost his home due to a fire. Through Josh's efforts, and the efforts of the Adjusters International team, he received more than triple what he would have received from the insurance company. Dick authored the book "Gone In 20 Minutes," regarding his experience.
Josh has represented numerous clients including American Rag C.I.E. (Sun Valley, CA); Associated Property Management (Phoenix, AZ); Bandon RV Park (Bandon, OR); Capstone Asset Management (Ashland, OR); Chamberlin & Associates (Glendale, AZ) and Kenridge Apartments (Decatur, GA).
Personal Commitment
Josh has an excellent reputation with his clients. He always puts his best effort into each issue that comes up over policies, and is relentless in getting what his clients need to recover.
Member
National Association of Public Insurance Adjusters (NAPIA)
Public Adjusting Licenses
Arizona State Public Adjuster License #898729
California State Public Adjuster License #2F84341
Georgia State Public Adjuster License #2813764
Idaho State Public Adjuster License #296075
Nevada State Public Adjuster License #572335
New Mexico State Public Adjuster License #332454
Oregon State Public Adjuster License #7886535
Texas State Public Adjuster License #1851217
Utah State Public Adjuster License #278620
Washington State Public Adjuster License #832498