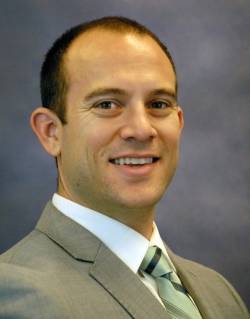 Kenneth "Kenny" Taylor
Professional Public Insurance Adjuster
Seattle
4300 - 36th Avenue W
Seattle, WA 98199
Personal Profile
Kenneth "Kenny" Taylor has been with Adjusters International since 2008. Prior to this, he worked for a third party administrator for workers compensation claims, then in life insurance which now provides him with a strong background in understanding the fine language in policies. He is a full-time Professional Public Insurance Adjuster focusing on first-party commercial and residential property claims on behalf of policyholders who have suffered catastrophic losses. Some of his responsibilities include conducting and reviewing damage assessments, inventories and rebuilding replacement costs estimates; analyzing insurance policies to determine the extent of coverage; preparing comprehensive claims with evidence to justify what clients are entitled to; and negotiating with insurance companies on behalf of his clients.
Kenny is licensed in nine states across the United States. Some of his most well known clients include Casino Magic following Hurricane Katrina, the Government of American Samoa, Evergreen Oil (Newark, CA) and Trinity River Lumber Mill (Weaverville, CA).
Kenny holds the Associate in Claims Designation.
Personal Commitment
Kenny is extremely detail oriented and a great communicator. While being easy going and cordial, he is able to relate to people across all aspects of life. He is a skilled negotiator on behalf of his clients and willing to go the extra mile, putting in the hard work for his clients to ensure they are satisfied.
Member
National Association of Public Insurance Adjusters (NAPIA)
Public Adjusting Licenses
California State Public Adjuster License #2G51759
Washington State Public Adjuster License #791041
Idaho State Public Adjuster License #384159
New Mexico State Public Adjuster License #286798
Utah State Public Adjuster License #386045
Illinois State Public Adjuster License #14454856
Arizona State Public Adjuster License #1018051
Nevada State Public Adjuster License #819486
Oklahoma State Public Adjuster License #100160218