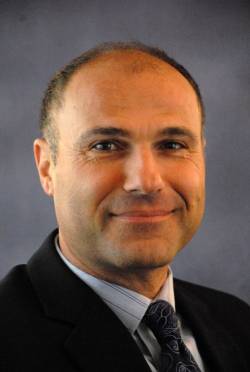 Rino Benenati
Professional Public Insurance Adjuster
Portland
One World Trade Center
121 SW Salmon St., 11th Floor
Portland, OR 97204
Personal Profile
Rino Benenati joined Adjusters International in 2008 and brings almost 20 years of insurance experience to the company. Specializing in residential and commercial losses, his primary role is to meet and establish business relationships with clients, and also negotiates on behalf of insured individuals in order to settle claims. His responsibilities include researching and assessing damages to items related to claims as well as evaluating applicable coverage under existing policies.
Rino is licensed in 13 states and has represented a wide range of claims across the country.
Personal Commitment
Having faced his own fire loss, Rino understands the standpoint of victims facing a disaster. His passion and commitment are paired with professionalism and knowledge that comes with the years he has been in the public adjusting field. His history of working with a wide range of claims and clients enables him to be a strong advocate for victims facing a catastrophic loss.
Member
National Association of Public Insurance Adjusters (NAPIA)
Public Adjusting Licenses
Arizona State Public Adjuster License #919272
California State Public Adjuster License #2G19687
Colorado State Public Adjuster License #317628
Hawaii State Public Adjuster License #358777
Idaho State Public Adjuster License #296097
Montana State Public Adjuster License #708227
Nevada State Public Adjuster License #595746
New Hampshire State Public Adjuster License# 2011658
New Mexico State Public Adjuster License #227144
Oklahoma State Public Adjuster License #100160292
Texas State Public Adjuster License #1529869
Utah State Public Adjuster License #280035
Washington State Public Adjuster License #729583