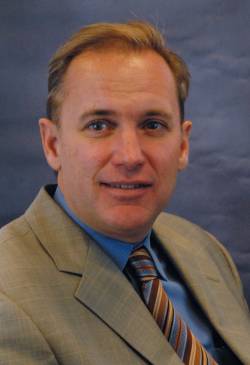 Steven P. Severaid, SPPA
Principal
Hawaii
Seven Waterfront Plaza
500 Ala Moana Boulevard, Suite 400
Honolulu, HI 96813
Personal Profile
Steve Severaid is a Principal with Adjusters International, having been with the company since 1992, beginning his career in the public adjusting field in 1989. He works for disaster victims so that they may get their lives in order without the burden of having to fight with their insurance company. Steve's responsibilities within the company include management as well as working as a team leader to zealously advocate for individuals, communities, and businesses that have suffered major losses.
With licenses in over 19 states, Steve has represented victims of major losses throughout the country and worldwide, including Thailand, the Caribbean, Puerto Rico, Florida, Texas, Alaska and Hawaii. Some well-known clients of Steve's are Abbott Loop Community Church (Anchorage, AK); Bob's Big Boy (Honolulu, HI); Calais Arms Apartments (Anchorage, AK); Coral Terrace Apartments (Honolulu, HI); Eurofresh Farms (Willcox, AZ); Frenze Bridal (Midvale, UT); Governor House Hotel (Olympia, WA); Hawaiian Waste Systems (Kapolei, HI); Horizon Carbide Tool (Tempe, AZ); Interstate Building (Honolulu, HI); IOTA Engineering Co. (Tucson, AZ); Islands of Mauna Lani (Kamuela, HI); Lebanon Hardboard (Lebanon, OR); Pacific West Construction (McCall, ID); Park Place Condominiums (Anchorage, AK); Sherwood Resort Guam (Tamuning, Guam); Vallejo Housing Partners/The Amerland Group (Vallejo, CA); Village Farms (Martha, TX) and Whispering Winds Catholic Camp & Conference Center (Julian, CA).
Personal Commitment
Steve always puts his clients first. Regardless of the difficulty or cost, he will do whatever it takes to make sure the right thing is done for those facing a catastrophic event.
Member
National Association of Public Insurance Adjusters (NAPIA)
California Conference of Arson Investigators
Professional Property Managers Association (PPMA)
Public Adjusting Licenses
Arizona State Public Adjuster License #15731
California State Public Adjuster License #2718667/0718667
Colorado State Public Adjuster License #61533
Florida State Public Adjuster License #D017042
Hawaii State Public Adjuster License #200600
Idaho State Public Adjuster License #310548
Iowa State Public Adjuster License #0000583851
Kansas State Public Adjuster License #583851
Montana State Public Adjuster License #934018
Nebraska State Public Adjuster License #AG3896272
Nevada State Public Adjuster License #34311
New Jersey State Public Adjuster License #1506677
New Mexico State Public Adjuster License #88532
North Dakota State Public Adjuster License #583851
Oklahoma State Public Adjuster License #189214
Oregon State Public Adjuster License #583851
Texas State Public Adjuster License #1532306
Utah State Public Adjuster License #90826
Washington State Public Adjuster License #179531