Insurance Claim Services for Hoteliers
 

…Our hotel in Seaside, Oregon, suffered a severe windstorm loss in December 2005. We were overwhelmed by the extent of damage and the lack of any help from our insurance company. At the onset the insurer's adjuster stated that the damage was less than $10,000, which was below our policy deductible, and simply closed their file. We were unsure of hiring a public adjuster at first. We were very fortunate to have found your firm to help us. Your team did a wonderful job of properly investigating, measuring, and negotiating the loss. …With your hard work we were able to settle the building claim for several million dollars, which was the right amount that we were owed to restore the hotel back to its pre-loss condition. …The fee we paid of almost $250,000 was well earned and more than likely much less than legal representation would have cost on our own …
Terrance J. Bichsel, President
Best Western Oceanview Resort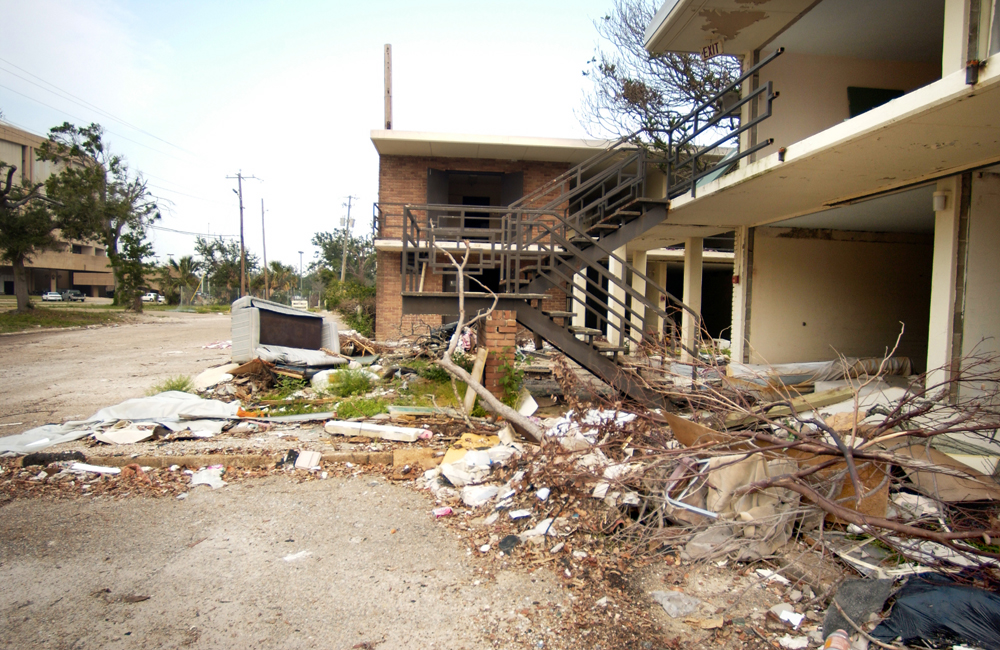 You just suffered serious damage to your hotel and you are wondering what to do next. You call your insurance company and wait for an adjuster to come out hoping they will have your best interests at heart. After all, they accepted your premium for years in a very nice way. Now you expect that they will "do the right thing".
You will soon discover that you've moved from the asset side of your insurance company's ledger (you paying your premiums on time) to the liability side of their ledger (they need to pay you for your damages). Often, the money they owe you now will far exceed any premium payment you paid or would pay in the future.
Knowing everything you possibly can about the "fine print" of your insurance policy before you have any substantive dialogue with your insurer is an absolute necessity. Know what you are covered for and how to claim it. What you say to your insurance company's adjuster and how you say it can make a dramatic difference in how much you get paid. The more you know, the better the results.
---
Factors to Consider
When filing a hotel insurance claim, there are many factors that need to be taken into consideration. To help you navigate the process, we have put together several talking points for you to review. Having a full understanding of each of the below bullet points is crucial to documenting, filing, and successfully settling your insurance claim. If any of these questions give you pause, please feel free to reach out to us for a no-cost discussion about your claim.
Can guests stay in the undamaged rooms? Liability issues may make this a dangerous idea.
If you place guests in undamaged rooms, how does it affect your business income claim?
What happens if you place guests in other hotels you own? Does the insurance company get a credit?
What is your broker/agent's role?

Will he/she be adjusting the claim?
How many claims has he/she handled?
Will his/her role be active or passive?
When faced with supporting your position or the insurance company's, where will he/she stand?
Additional Items to Consider
Is there coinsurance in your policy?
If there is, what does it mean?
If there is, did your insurance adjuster tell you? If not, why not?
How is coinsurance calculated on replacement cost? On actual cash value?
Properly managing coinsurance can prevent disaster. Not properly managing coinsurance can put you out of business!
Replacement properties. Lease purchase strategy. Is it good for you?
Asbestos and lead containing materials can have a major impact on your claim. Make sure they are addressed properly to avoid future liability issues.
Is it always beneficial for your building/property to be considered a "total loss?" If not, why not?
Frequently insurance companies use independent building consultants to prepare bids. Who are these consultants? Who are they working for? Do they only work for insurance companies? Why this should be a red flag.
Code Upgrade coverage is very important when rebuilding after a fire. How does your coverage address code coverage? Green building upgrades? If your coverage is limited, is there anything you can do about it?
Title 24 and handicap bathrooms, bars, seating and dance floors. What does it mean to you? Your claim?
If your restaurant is destroyed but the hotel units are not impacted, will your business interruption pay for your loss of sales due to no restaurant being available?
Will the insurance company continue to pay franchise fees while your hotel is closed?
Can you continue to pay your employees?

"Ordinary" employees versus "key" employees. How do they get classified? What is covered?

See the commercial and business interruption bullet points for more you need to know about commercial claims.
Close
---
Before The Loss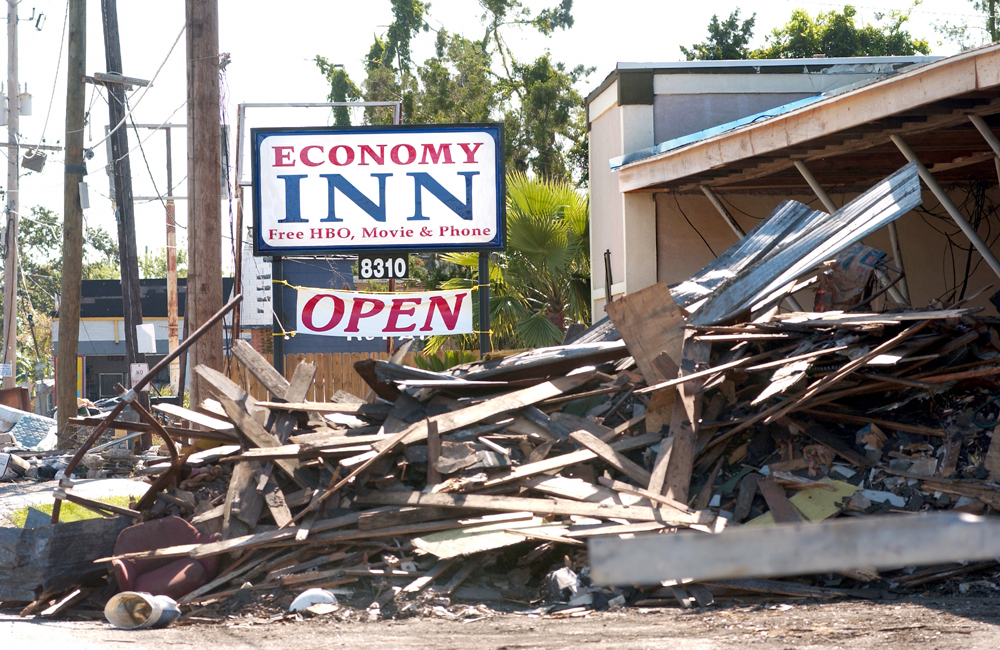 Adjusters International can help before a loss, by offering a property coverage review—with an eye toward how your insurance policy's provisions and endorsements will function should disaster strike your hotel.
After The Loss
For the individual hotel owner we provide the same quality service and attention to detail that our alliance partners — Best Western, Choice Hotel International and Wyndham Hotel Group — receive. If your hotel sustains major damage, whether you are an individual local hotel or an elegant five-star luxury resort, Adjusters International is the public adjusting company to turn to for assistance with your property claim.
---
Adjusters International's Alliance Partners—An Exclusive Relationship
Adjusters International has been designated as the exclusive provider of disaster recovery services under Best Western International's Endorsed Supplier Program. Best Western International Inc. is the world's largest hotel chain®—with 4,000 independently owned and operated hotels.
 
 
Since 2000, Adjusters International has been assisting Choice franchisees who have suffered property damage as a result of floods, fires, hurricanes, earthquakes and other disasters. Choice Hotels is a leading hotel franchisor with more than 6,500 locations throughout the US and more than 35 other countries.
 
Adjusters International has provided Wyndham Hotel Group franchisees with professional disaster recovery services when faced with the difficult task of recovering from a property loss. Wyndham Hotel Group is the world's largest and most diverse hotel company with approximately 7,410 hotels worldwide and iconic brands and hotel choices in every category from upscale to economy.
---
Hotel Client References
Our focus during the recovery process is on the well being of your business. And it stays that way until everything is back in pre-loss condition. We have a long list of satisfied clients who put their trust in our expertise and who can attest to the fact that we stick by our core principles, the first of which is to always look out for our clients' best interests. We are proud to put you in touch with our references. Chances are you will recognize many of them. Read what they wrote about us. After all, who really knows better than someone who has been through it before?
In addition to almost 5,000 references on our list, some well-known names in the hotel/hospitality community:
Aqua Hotels & Resorts
Aston Hotels & Resorts
Boomtown Casino
Casino Magic
Choice Hotels International
Classic Resorts
Comfort Inn (Multiple Locations)
Days Inn (Multiple Locations)
Divi Resorts
Encore Hospitality
Four Seasons Resort, Maui
Governor House Hotel
Hampton Inn (Multiple Locations)
Historic Hotels Of America
Holiday Inn (Multiple Locations)
John's Tahoe Nugget Casino
Manhattan Hospitality Advisors
Ramada Inn (Multiple Locations)
Ventana Big Sur
Wyndham Hotels
---
Resources for Hoteliers
Insights for Your Industry™—Hotels
It's a fact that disasters happen—and hoteliers know all too well that the nature of their business makes their facilities particularly susceptible to property damage. These editions of Insights for Your Industry™ are written with an eye toward how your insurance policy's provisions and endorsements will function should disaster strike your hotel and how damage might be prevented or mitigated by sound risk management.
Adjusting Today "Pair, Set and Match: Replacement of Undamaged Hotel Furnishings Ensuring a Uniform Look"
At the core of insurance recovery is the principle to return to conditions prior to a disaster. For those involved with a hotel insurance claim, a compelling question is that of matching décor. This issue of Adjusting Today sets the table for a discussion of why a hotelier has the ability to make a claim for the replacement of both damaged and undamaged furnishings.
---
If you're suffering from a property damage claim, we can help! Contact us or fill out the form below: