Fire Damage – Commercial Insurance Claims Help
 

…We took the time to do our due diligence and it seemed that the name Adjusters International kept coming up. Although one would like to think that their insurance company would do everything to help, practical business sense suggests that once one has a fire, they move from the asset side of the ledger to the liability side. I felt that our interests would be best served with an advocate on our side. …You were relentless in your pursuit and prosecution of our claim. It is clear that your knowledge of insurance and your practical experience lend themselves to securing the best settlements for your clients. The team that supported you was exceptional. You were always there with the answers when we needed them. You were our bulldog. In the end, the settlement reached was beyond what we expected. …
Eric W. Jacobsen
Jacobsen Real Estate Group, LLC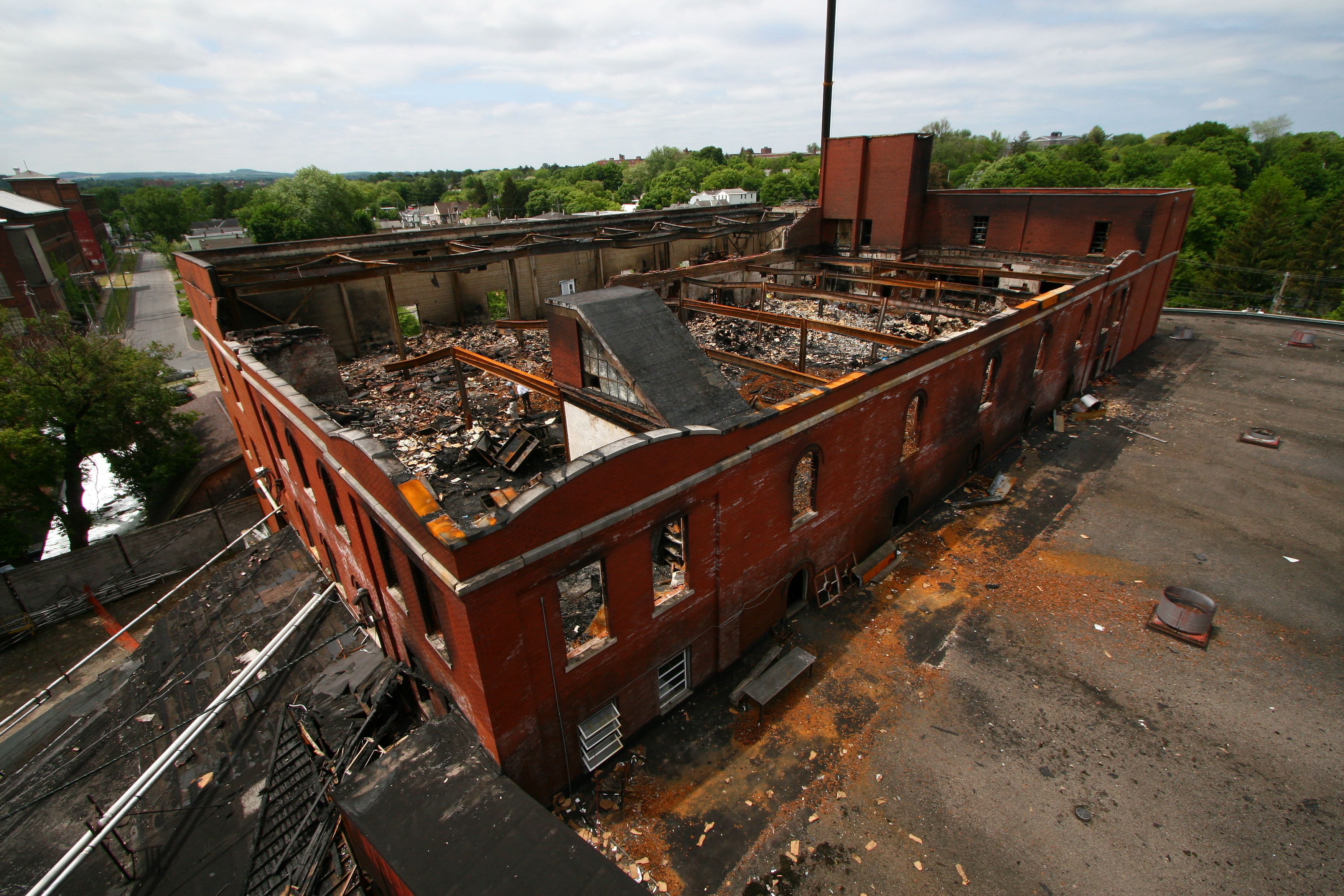 You just suffered serious fire damage to your building or your business and you are wondering what to do next. You call your insurance company and wait for an adjuster to come out—hoping they will have your best interests at heart. After all, they accepted your premium for years in a very nice way. Now you expect that they will "do the right thing."
You will soon discover that you've moved from the asset side of your insurance company's ledger (you paying your premiums on time) to the liability side of their ledger (they need to pay you for your damages). Often, the money they owe you now will far exceed any premium payment you paid or would pay in the future.
Knowing everything you possibly can about the "fine print" of your insurance policy before you have any substantial dialogue with your insurer is an absolute necessity. In order to get a full settlement, you must first know what you are covered for and how to claim it. What you say to your insurance company's adjuster and how you say it can make a dramatic difference in how much you get paid. The more you know, the better the results.
---
Factors to Consider
When filing a fire insurance claim, there are many factors that need to be taken into consideration. To help you navigate the process, we have put together several talking points for you to review. Having a full understanding of each of the below bullet points is crucial to documenting, filing, and successfully settling your commercial insurance claim. If any of these questions give you pause, please feel free to reach out to us for a no-cost discussion about your claim.
How can you identify/document items that are totally destroyed?
Your insurance company pays less if you clean/restore as much of your equipment and improvements as possible. Is that a good idea?
How do the smoke and the water used to fight the fire affect your machinery? Your computers, equipment and other electronics?
Water used in fire suppression oft times causes mold and fungus. Is the ensuing damage covered?
Additional Items to Consider
Asbestos and lead containing materials can have a major impact on your claim. Are you aware of how to properly address these in order to avoid future liability issues?

Hazardous materials such as asbestos and lead can be expensive to address.
You want to make sure your insurance carrier does not cut corners when addressing this issue.

Code Upgrade coverage is very important when rebuilding after a fire. How does your coverage address code coverage? Green building upgrades? If your coverage is limited, is there anything you can do about it?
What happens when the insurance company engages a forensic accountant?

What is his/her role?
Why can't your accountant just prepare your claim?
What is the harm in sharing your financial statements?
Are you required to produce your tax returns?
Can you recast your financial statements? If so, why?

What are expediting expenses? How do they differ from extra expenses?
What are extra expenses? What can be in included?
See the commercial "Factors to Consider" for more you need to know about commercial insurance claims.
Close
---
Adjusters International Can Help
Since 1970, the public insurance adjusters at Adjusters International have been assisting policyholders with their commercial fire damage insurance claims. A fire can be devastating, both emotionally and financially. Don't let the insurance company take advantage of you and give you less than you deserve under the terms of your policy. With our years of experience and knowledge combined, our experts will secure the maximum allowable recovery from your fire damage claim.
We have a long list of satisfied clients and business owners who put their trust in our expertise, and received a full and fair settlement. We are proud to put you in touch with our references. Chances are you will recognize many of them. Read what they wrote about us. After all, who really knows better than someone you know who has been through it before?
---
Fire Insurance Claim Case Studies
---
If you're suffering from a commercial property damage claim, we can help! Contact us today or fill out the form below: