Continuing Education For Business Professionals
Presented by: Paul Migdal, Esq.
 

Would want him on my team.
Thornton Guild
American Mutual Insurance Group
Honolulu, HI
 

Paul was an outstanding instructor — I wouldn't change this presentation. Great examples, very clear, great take away examples to share with insureds. Thank you!!
Joseph DeLucchi
CAL Insurance & Associates, Inc.
San Francisco, CA
Who Should Attend?
Agents/Brokers (Courses qualify for insurance CE units)
Attorneys
Accountants
Business Professionals
Risk Managers
Fraternal Organization Members
Trade Association Members

---
Why Paul Migdal?
Paul Migdal, Esq. is an experienced public insurance adjuster, disaster recovery consultant, attorney, insurance industry insider, and is a Principal with Adjusters International. With more than 40 years of experience in the insurance industry, Paul is a recognized expert on the topics of insurance, risk management, financial recovery and claims.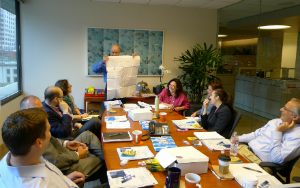 In Paul's continuing education classes, he shares valuable knowledge about how insurance policies and types of coverage actually apply in different disaster scenarios. Insurance concepts and details are presented clearly and with examples, so insurance agents & brokers and other insurance and business professionals are more successful when a fire, flood, collapse or other disaster strikes the insurance policyholder.
Paul's teaching style is conversational and entertaining and his courses consistently earn A+ reviews from participants. Approved by the Departments of Insurance for Washington, Oregon, Utah, Hawaii, and other states, Paul's roster of Continuing Education courses is growing. In addition to Paul's qualifications as an experienced attorney and licensed public insurance adjuster, Paul has several teaching credentials. These include accreditation as a college-level educator by the Department of Education in California.
Paul is frequently invited to speak on insurance topics at industry conferences and teach CE courses at insurance brokerages across the Pacific Northwest and Hawaii. Audiences include: AH&T Insurance, Arthur J. Gallagher & Co., CPCU Society, IBA West's Big "I" Day, Honolulu Assoc. of Insurance Professionals, Hawaii Independent Insurance Agents Assoc., International Assoc. of Insurance Professionals, PIA Western Alliance, Servco, Whitfields Insurance, and many more.
---
Courses are available for groups, professional associations and individual firms. Paul is experienced as a participating keynote speaker or panel member and is an excellent addition to your breakfast, lunch or dinner meetings. Attendees earn Continuing Education Units for these Property & Casualty courses.
To schedule an accredited or custom-tailored course, or for more information, please contact: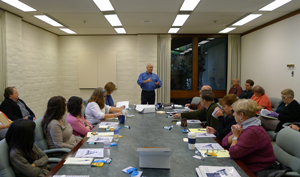 Rich Hallock, MBA
Director of Marketing
(800) 248-3888 or e-mail: rich@aipnw.com
Paul Migdal, Esq.
Senior Vice President/General Counsel
(800) 248-3888 or e-mail: paul@aipnw.com
This was the best — I recommend this to all businesses professionals and producers.
Allen Salsbury
Salsbury & Associates Insurance
Fremont, CA
---