Salem, Oregon Public Insurance Adjusters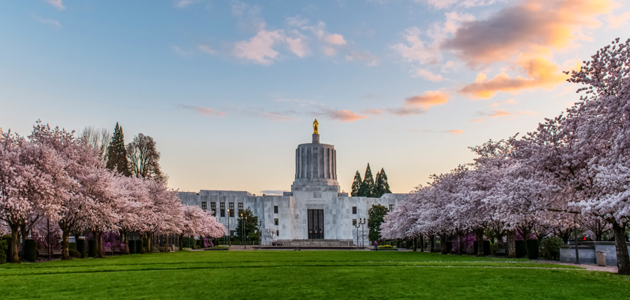 Salem Office of
Adjusters International
6446 Fairway Avenue SE, Suite 140
Salem, Oregon 97306
800.426.0677
503.581.4382
503.296.2315 (Fax)
It is from our office in Salem, Oregon that Adjusters International's public adjusters guide policyholders to a successful claim settlement after an insured property loss. Our adjusters are advocates for people living or owning property and businesses in Medford, Bend, Eugene, and throughout all coastal communities in Oregon, from Lincoln City to Brookings. Having assisted those living and working in the Pacific Northwest for over 40 years, our public adjusters are more than familiar with the types of disasters that strike our region and we are here to help you achieve a full financial recovery whether the damage is from fire, storm, freezing rain, weight of ice and snow or any other insured peril.
Our public adjusters work on behalf of the policyholders—not insurance companies—to prepare, negotiate, and settle their property damage insurance claims. No matter the type of property damage your home or business sustains, Adjusters International can meet your needs for a dedicated public insurance adjuster working on your behalf. We have a long list of satisfied clients who trusted in our expertise to settle their property damage insurance claims.
Agate Beach Supply, Newport
Albany Cabinets Inc., Albany
Bald Knob Mill Veneer, Creswell
Beachwood Oceanfront Motel, Lincoln City
Best Western Seaside, Seaside
Butler & Looney, Vale
Driftwood Shores Condominiums, Florence
Environmental Container Systems, Grants Pass
Glen's Market, Sweet Home
Terry Hamons, Esq., Eugene
Izzy's Pizza Restaurant, Newport
Kentucky Fried Chicken (S&H Inc), Klamath Falls
Kinnelon Medical Center, Salem
Mazzi's Italian Food, Eugene
McMahan's Furniture Store Building, Salem
North Eastern Oregon Medical Science Center, Baker City
Party Time Rentals, Klamath Falls
Port of Newport, Newport
Salem Printing & Blueprint, Inc., Salem
Springfield Creamery, Springfield
Springfield Lanes, Springfield & Bend
St. Moritz Restaurant, Ashland
Three G Lumber, Philomath
Timberline Forest Products, Eugene
Stephen Trono, Bend
Ware Window Company, Salem
Young's Farm, Paulina
Since 1970, we have assisted local business owners and homeowners—just like you—in Washington, Oregon, Utah, Idaho, Alaska and Hawaii. Trust in the experts at Adjusters International to maximize your financial recovery from your property damage claim.
Contact us for more information on how we can help you with your property insurance claim.
Contact Our Salem, Oregon Public Adjusters Today