What is a Public Adjuster?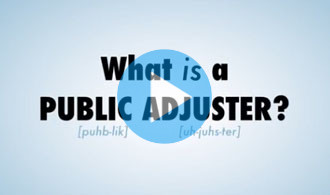 What is a Public Adjuster?
Video Transcript
'What Is A Public Adjuster?' Video Transcript
What is a public adjuster? After a fire, flood, or any other disaster, we represent you, not the insurance company. We level the playing field. We're there with you, every step of the way, so you can sleep at night. So the next time you ask yourself – should I hire a public adjuster – think of us. Adjusters International – We represent you, not your insurance company.
Close
---
Testimonials and Case Studies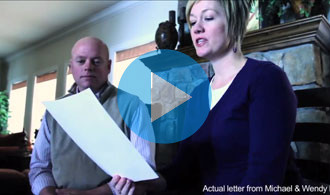 Video Transcript
Wendy Bone: To whom it may concern, I am writing this letter to express my heartfelt gratitude, to Adjusters International, and more specifically, our General Adjuster, Jessica Bivens, in the handling of our insurance claim. After losing our home, and much of our landscaping, in an April 3rd, 2010, house-fire, we (my husband and I), quickly learned, within two days of the accident, that our insurance company avoided our best interests.
Michael Bone: Wendy and I didn't go into our first ever meeting with a public adjuster without reservation and skepticism. How would Adjusters International deal with my insurance company? What would AI do to look out for my family's needs? What is AI's fee? And how can I possibly rebuild my home, knowing that a portion of my settlement would go to a public adjuster?
There was so much I didn't understand, so much to learn, and on top of that Wendy and I had full-time jobs, and six children to raise. Jessica Bivens answered my questions with confidence and with an assertiveness that told me she would not be trampled on by our insurance company. After several days of thought and prayer, my relationship with AI, and Jessica began.
Wendy Bone: Over the next twelve months, all correspondence with my insurance company went through Jessica, allowing Michael and I to work, and raise our family with less stress.
Michael Bone: Jessica handled our insurance company wonderfully. Contractor bids – on our end, and on the insurance company's end – turned out so that we could rebuild our home and have the necessary funds to pay AI, and even have a little extra to cover other expenses, as we desired.
(New Scene)
Wendy Bone: Hi Jessica! It's so good to see you! (Pause – hug) Oh, it's so good to see you…Welcome to our home!
Jessica Bivens: Your house looks beautiful.
Michael Bone: (Hugging Jessica) Yea…it's good to see you.
Wendy Bone: Well, thank you.
Jessica Bivens: Oh my gosh…
(End of Scene)
Michael Bone: I have no doubt that Adjusters International has done for us, what we would not have been able to do for ourselves. If anything, we would have become so frustrated with the process of dealing with our insurance company, that we would have not received what we were entitled to.
Thank you for relieving our fears and for helping us reclaim our home. We certainly hope to never use you again, but we know where to go, should the need arise.
Sincerely, Michael and Wendy Bone.
Close
---
Insurance Claim Tips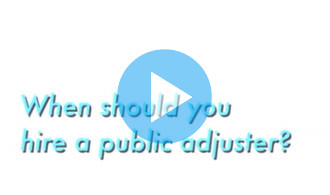 When to hire a public adjuster?
Video Transcript
Dick Emerine:
Honestly, the sooner you can hire a public adjuster, the better. It's most important, from my experience, that you hire, or you retain, a public adjuster, prior to talking to the insurance company adjuster, so that you don't say something which could be used against you subsequently, in the process.
The insurance companies are for profit business. Once you've had a fire, that's when their expenses occur. If you're just paying premiums to them without having a fire or an accident, it's all income or revenue to them – but the moment you've had a fire, you're an "expense," or a "cost item" to them. What they are attempting to do is – keep as much of the profits as they possibly can. Their business is to try and minimize the amount of money that you receive from your claim.
The only way you can avoid that happening to you, and get it – what you're entitled to – is to have someone who understands the insides and outsides of the process, advocating on your behalf.
Close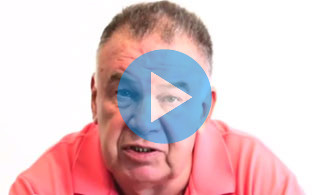 Working with a Reputable Public Adjuster
Video Transcript
Dick Emerine:
The most important thing that you learn in this process, is trust.
My personal recovery specialist, was spectacular. Always anticipated what my questions would be, and forewarned me, about what was going to happen, when a delay was going to occur, when he thought something would go smooth, the best part is – there were no surprises.
I mean, sometimes the news he had to deliver was bad news, don't get me wrong – there's nothing in this process that is peaches and cream – but at least I knew, that I knew what was happening. And that I had the best possible people negotiating my position, and getting me through this process, without drowning.
Close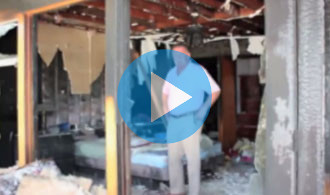 The Inventory
Video Transcript
Dick Emerine:
The best of all worlds – or the world that makes the most sense – is to have a public adjuster do it… you've been living with your personal possessions for as – all the years that you've lived with them. It's so easy to forget, what you have, and trying to recreate it.
Second of all, I can honestly say, from my personal experience – the most devastating part of the entire process, is when you see the list, of everything that you've lost in a fire.
For example, the inventory claims person, woman by the name of Heather – she went through my fire and clipped the labels off of ties…took photos of shoes that were destroyed…towels…went into my pantry, counted the numbers of rolls of toilet paper…half burnt pencils…cologne in the thing – and put together a list, that I swear must have been fifteen, sixteen thousand items long…things that were destroyed in my house.
One, I never could have done that myself. Two, if I would have tried it myself, I would have ended up in tears, just realizing everything that I lost – and they did that within thirty days.
The entire process – from beginning to end – was done in a very professional, friendly manner.
Just save yourself a lot of grief by letting someone else do that and put it together. Trying to do that yourself, is just – it's possible, but God, it could be the most painful thing that you've ever attempted to do – and the reward isn't that great.
Close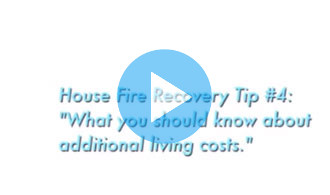 Additional Living Expenses (ALE)
Video Transcript
Dick Emerine:
Basically, your policy says, that you should – during this temporary period of time – whatever the length of that period of time – be entitled to have the same living style that you experienced, to the day prior to the fire.
So, in my case, for example, I have 300 pounds of dogs, I needed a yard big enough to handle two dogs – that together, they weigh about 300 pounds, and look like polar bears – what the insurance company had selected, no way shape or form came anywhere close to meeting those requirements.
My personal recovery expert – I called him my guardian angel – took me around the community – in the neighborhood of where my home had been destroyed – to find a home, that allowed me, to sort of live temporarily, in almost a lifestyle that I would have had, if my home hadn't been destroyed by fire.
Close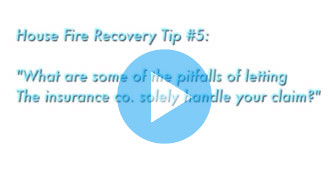 Pitfalls of Going it Alone
Video Transcript
Dick Emerine:
It's similar to asking the IRS to fill out your tax return. I mean what do you think the chances are that the IRS is going to look for every possible deduction you can find, to minimize the amount of tax you owe to the government.
The insurance company adjuster has no incentive to maximize and give you every dollar that you are entitled to, under your policy.
You need someone that advocates on your behalf.
Close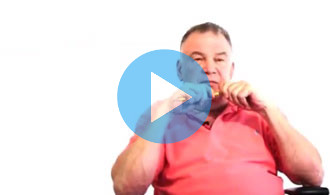 Insurance Delay Tactics – How our Public Adjusters are Trustworthy and Reputable
Video Transcript
Dick Emerine:
Ever since my book was published, you know, "Gone in 20 Minutes" – I probably talked with a couple of thousand people about their situation, and what they've gone through.
I would say the largest complaint, that all of them have – about dealing with their insurance company – are the delays associated with it. The fact that the insurance company adjuster doesn't return the telephone call, the fact that the insurance company doesn't pay, when they said they were going to pay – even when it's relatively minimum amounts of money.
I mean in my own case, for example, my dog stayed at my – my dog's were boarded for 20 days, I was going to pick them up to take them to the temporary living location – gave the insurance company adjuster a week's notice, as to when I was going to move, so that the check could be there to pay for the boarding – and I got the check two weeks after I picked up the dogs… I, you know… they made me wait two weeks – I mean delay, is in the insurance company's best interest. They hope that you forget. They hope that maybe you die before they have to pay the claim. Any delay works to their particular advantage.
Close
---
Our Professionals Present Public Adjusting to the Insurance Industry