Residential Fire Insurance Claims Help
 

…I want you to know that I'm a typical American home-owner, never had a loss in over 50 years of premium paying, and what a terrific blessing it was to hook up with your organization! Helpless in despair, really not thinking clearly, AIPNW came my way and I resisted contracting with your firm for a time, believing I could go "head to head" with a huge insurance cartel …silly, unarmed guy! Please, use my recommendation to encourage the haughty to consider how truly "David versus Goliath" the claim settlement process is. In such possibly nasty negotiations, the endless cataloguing of every item I owned, how could I have thought I could do it better than you people who take a modest slice to accomplish so much for the ill-equipped? …
George B. Jay, Homeowner
Bow, WA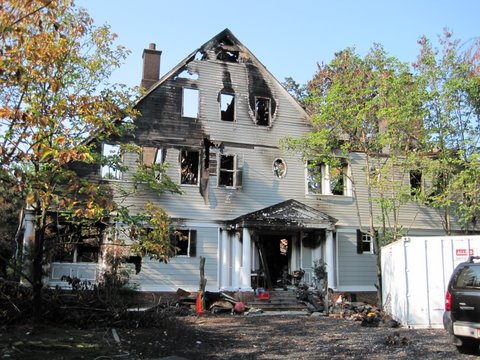 Recovering from a fire in your home can be an overwhelming process. Even the smallest of fires can lead to a complicated residential insurance claim, especially when the additional damages caused by smoke and water are factored in. The majority of policyholders are not experts in insurance terminology so the claims process can often turn the recovery into a painful and frustrating experience. Public adjusters can help to alleviate this pain.
When you enlist the assistance of the public adjusters at Adjusters International, you are turning your fire insurance claim over to someone with years of experience in successfully preparing, documenting, and settling property damage claims. Our public adjusters know the ins-and-outs of the fire insurance claims process and will be there with you every step of the way. With a public adjuster on your side, you can ensure that every detail of your claim is properly prepared and submitted.
Our public adjusters work exclusively for the policyholder—not the insurance company—enabling us to act in your best interest. As your advocate, we ensure that both you and your residential fire damage claim are treated fairly by the insurance company. 
---
Our public adjusters help you get what you're entitled to by:
evaluating your commercial insurance policy to establish the best possible strategy for presenting your claim to the carrier;
valuing, documenting and substantiating every detail;
negotiating on your behalf with your insurance company;
keeping you informed every step of the way; and
ultimately settling the claim for the maximum amount and with less hassle for you.
---
Who have we helped?
In the months that followed, it became clear that you are indeed knowledgeable about insurance processes. In addition, you have a keen sense of strategy, and highly effective people skills. You patiently shared your strengths with us and for that we are deeply grateful. We've often commented to friends, "When we have our taxes done, we hire a professional". Now we are in a situation that we have never before experienced, so we are hiring a professional to guide us in our claim… Beyond your expertise, you gave us your friendship. You were always there for us, let us in a window of your own family life and "held our hands" when that was that was most needed.
Fred & Ceil Sharman
Our insurance claims experts have helped thousands of homeowners. We encourage you to look through our references and testimonials and to contact us for recommendation letters. An internal review showed that our clients felt we delivered what we promised and would work with us again—facts we are proud of. We welcome the opportunity to put you in touch with past clients so you can ask them yourself.
---
Resources
Listen to our podcast on "Wildfires: Filing Property Insurance Claims for One of Nature's Most Fearsome Foes" for tips from our experts:
For additional information, visit:
---
If you're suffering from a property damage claim, we can help! Contact us or fill out the form below: