Residential Wildfire Insurance Claims Help for Homeowners
 

…Your team is not only professional but also held our hand throughout the process. Each member of your team was meticulous when it came to the details. … Not only were you on top of things, but you were able to negotiate us a settlement almost double what the insurance company had originally offered us. Again, we wish to thank you and your team for helping us through this difficult process. Please do not hesitate to use us as a reference and refer potential customers to us for a referral.
Herb Gatewood, President
Fontanelle HOA
Wenatchee, WA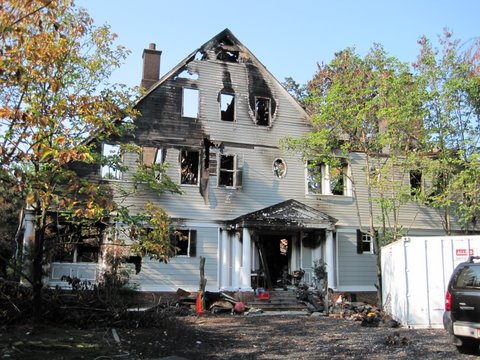 Following the trauma of an evacuation, and the uncertainty of the condition of your home and possessions, comes the reality of the aftermath. Perhaps your home was spared total destruction, perhaps your home is full of smoke and ash or perhaps just your landscaping has been burnt away. Whatever the reality of the aftermath is, you now face the daunting task of putting together an insurance claim and negotiating with a professional adjuster representing an insurance company.
We at the Adjusters International have been helping firestorm victims put their lives back together starting with the 1991 Oakland Hills firestorm and every major firestorm to have hit the West since then. We have represented and have garnered recommendations from hundreds of firestorm clients.
Additional Wenatchee References Include: Davis Furniture; Go USA/Hamilton Investments; Superior Fruit Equipment; The Odom Corporation; Racquet Club HOA; and Peter Nolan Properties.
---
Our public adjusters can help
Our experts will accurately prepare a detailed claim taking into account the peculiarities of a wildfire loss.
The intense radiant heat that may have compromised utility lines in the earth.
The particulates of the smoke and ash which may cause serious health issues.
The total destruction of your home and perhaps your entire neighborhood.
Your home's foundation may have been compromised or destroyed by the radiant heat.
How long will it take to rebuild?
Will competent trades people be available and at what premium?
Am I covered for the increased cost of construction?
Where will my family live while this process unfolds?
What is the best way to maximize all aspects of my claim so I don't "Leave money on the table?"
How much you know and understand affects your recovery. Download and review our Homeowner Claim Checklist.
Whether you believe the insurance company is your friend or you realize that it is "just business," it is your responsibility to present your claim to the insurance company and demand payment. We have always believed that letting the insurance company decide how much should be paid on a claim is the same as asking the IRS to prepare your tax return. However well-meaning and sympathetic an individual may be, they must perform their job at the level and manner decided by their superiors. The simple truth is that your interests and those of the insurance company are not aligned.
---
Who we have helped 
The loss of our home was a devastating experience, financially and emotionally. It did not take us long to realize that we did not have the time and energy to begin rebuilding our lives, deal with the insurance company and their requirements, and still continue to work at our jobs and lead a life that had some pleasure in it. Furthermore, we also realized that we did not have the experience to formulate the inventory list, establish the value of the home we lost and maximize our insurance benefits. It was very obvious that this would be the largest financial transaction of our lives. From our initial contact with Greenspan Adjusters International to our final dealings last week we have had the pleasure of dealing with consummate professionals…The entire staff was always responsive to our needs and the results are far more wonderful than we had even dreamed. If we had not dealt with Greenspan Adjusters International, we are certain that we would have settled for a great deal less and the consequence would have been that the rest of our lives would have been compromised.
The Chew Family
Steven R. Chew, D.D.S., Leslie S. Chew, Steven Chew & Robert Chew
Residential Firestorm Client
What to do after a loss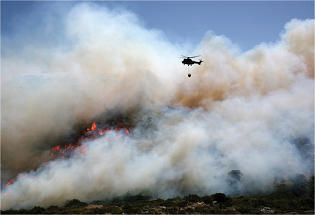 The loss you have recently suffered can be very draining. By immediately taking the proper actions, you have the power to minimize the disaster's financial impact AND improve your recovery.
Report your loss to your insurance company.
Mitigate your loss and protect the property from further damage.
Control access to the premises.
Additional Items to Consider
Move quickly to save special property such as books, manuscripts, etc.
Take pictures/videos of your home/business
Find housing for your family
Have an initial policy analysis and claim strategy prepared.
Understand your duties and requirements.
Remember values are subjective in nature and vary considerably.
Be aware that you have certain time limits in which you must file a form, called a Proof of Loss.
Know the players, including who the insurance company's representatives are.
Know your agent or broker's role.
Document your activities in a log. Take notes on all conversations with your insurance company and its representatives.
Take a proactive position, you must make a claim.
By calculating your loss first, you have the advantage of telling the company adjuster you know something of what you are entitled.
Original or duplicate receipts are an important way to prove a loss. If no receipts are available, verification of ownership can be proven by affidavit.
Hire your own experts.
Do not rely solely on your historical records—secure current replacement estimates.
Coordinate the dwelling, personal property and loss of use claims.
Consult a Public Adjuster to see if they can help.

Check their references
Are they NAPIA members? (National Association Of Public Insurance Adjusters)
Are they BBB members? (Better Business Bureau)
Do they offer no-cost consultations?

Understand that your claim will have to be verified.
Understand the negotiation process.
Don't let your insurance company dictate your settlement
Close
In a recent survey of residential claims where we were able to compare insurance companies' original settlement amounts with our final settlement amounts, we found that the average increase was 88.8% greater than the original settlement. Our clients are almost unanimous in expressing that the fees paid for the services provided were among the best investments they had ever made.
---
Our focus during the recovery process is on your well-being. And it stays that way until everything is back in pre-firestorm condition. We have a long list of satisfied clients who put their trust in our expertise and who can attest to the fact that we stick by our core principles, the first of which is to always look out for our clients' best interests. We are proud to put you in touch with our references. Chances are you will recognize many of them. Read what they wrote about us. After all, who really knows better than someone you know who has been through it before?
We relieve the emotional burden of having to deal with an insurance company following an insured event.
We generate a higher settlement.
We handle all aspects of a claim while you focus on your family and/or business.
---
If you're suffering from a property damage claim, we can help! Contact us or fill out the form below: